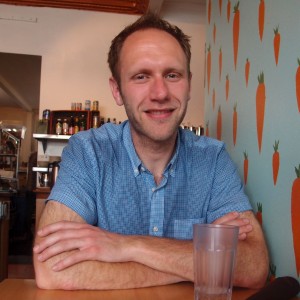 Dr Gaudet aims to develop a research program focused on modulating "endogenous combinatorial targets" to improve neuroprotection and functional recovery. Revealing novel neuron-intrinsic and -extrinsic targets for repair could help establish new therapies for spinal cord injury and other neurological conditions.
Dr Gaudet is currently a Postdoctoral Research Associate in Dr Linda Watkins' lab in the Center for Neuroscience at the University of Colorado Boulder (2015-present). Dr Watkins is an expert in central nervous system models of neuropathic pain. Together, Gaudet and Watkins are studying innovative strategies for reducing tissue damage and pain after spinal cord injury (SCI). They have secured funding from Craig H. Neilsen Foundation and the Wings for Life Foundation.
Dr Gaudet aims to become an Assistant Professor at a research-intensive university within 2-3 years. Dr Gaudet's research focuses on neuro-immune interactions, and how these influence pathology and repair.
Dr Gaudet worked previously as a Postdoctoral Fellow in Dr Phillip Popovich's lab at The Ohio State University. Dr Popovich is a prominent neuroimmunologist, and is director of the Center for Brain and Spinal Cord Repair – site of the renowned Spinal Cord Injury Training Program. Over four years (2011-2014), Gaudet worked with experts to develop cutting-edge neuroimmunological research techniques and ideas. In addition to studying SCI, Gaudet and colleagues collaborated with other labs to complete interesting projects involving depression and obesity. Dr Gaudet's experiments at Ohio State identified the microRNA miR-155 as a promising target for improving these pathologies.
Dr Gaudet's Ph.D. training was completed with Dr Matt Ramer at The University of British Columbia (2010). Dr Ramer specializes in axon regeneration, neuropathic pain, and sensory behaviour. Gaudet performed research with skilled SCI scientists – including Dr Ramer and Dr Wolfram Tetzlaff – at the International Collaboration On Repair Discoveries (ICORD) in Vancouver. Gaudet established that the protein galectin-1 improves axon growth & targeting, both during development and regeneration. While in Dr Ramer's lab, Gaudet published 7 papers. Gaudet also honed his teaching skills by instructing 5 sections of two courses, and was awarded a prestigious Graduate Teaching Award.
Dr Gaudet has worked with experts in axon regeneration/repair, neuroinflammation, and neuropathic pain. For ideas on staying productive, please see Gaudet's two recent articles. For more on Gaudet's research, please see Research Interests and Publications.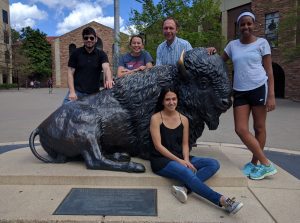 Outside the lab, Dr Gaudet enjoys staying active – running, playing hockey, and hiking up mountains.